The Cast (so far)
Nero
(Real Name: Atsushi Ren)
Age: 13
A timid little transfer student who "accidentally" falls off the school rooftop into Hell. Now he has to fight his way to get back. He's either the luckiest or unluckiest boy in the world.
Lord Devil
Despite being the ruler of the two Hells, he is very carefree and would do anything to procrastinate from his actual work. He considers everyone a plaything and loves messing with other people's lives. (In this case, it's Ren's.)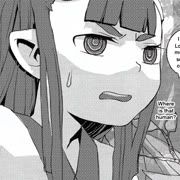 Ramia
She came from a generation of servants working for the Devil. One of her many tasks is to keep her master from getting into trouble, which, unfortunately for her, is something he can't help but do.
Pafhelo Sorian
A very proud member of the elusive Pafhelo clan. She travels throughout Hell to spread the word of how awesome they are.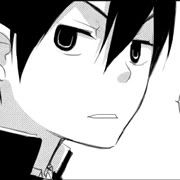 Endo Yuu
Age: 14
A delinquent who loves skipping classes and hanging out on the rooftop. He's the last person to ever come in contact with Ren before he falls into Hell. He won't be appearing in the comic for a while.